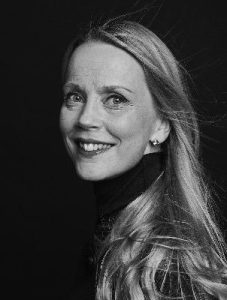 Minna Dufton is an award-winning journalist, documentarist and tv industry professional with a cause. She has learned her craft by working in big broadcasting corporations such as ITN, BBC and Finnish Broadcasting Company Yle for 20 years. Her longest post as Producer-Director lasted nine years at Yle and included making a number of successful tv-series and documentaries such as Docstop: Saara Aalto, a biographical documentary about Finnish singer and songwriter Saara Aalto.
"In addition to making my films, I always want to make impact. I want my films to act as catalysts for change. I particularly want to ensure that women are active and vocal participants in industry conversations around artistic, social and political issues. I lead by my own example and personally put myself on the line to drive this change; physically, mentally and monetarily."
Minna´s mission is to bring complex and inspiring stories to the screen in a healing manner. She believes that showing vulnerability is the key to showing courage.
Minna comes from North Karelia, a rural part of Finland and is passionate about making high quality tv documentaries and films for audiences far away from cinemas and film festivals.